Leader of The Band – Dan Fogelberg
I was watching some of my grandpa's old camcorder footage the other day (which I will eventually upload). He was taking panning shots of the big trailer and talking about his plans to build additions onto it. It hurts a little to listen to that now. Richie always had plans like that. This is why Puckaway has an abundance of bricks, lumber, plywood, corrugated metal sheets, piping, small engines, lawnmowers, appliances, and everything else that makes up the clutter we're now focused on clearing out. My grandpa grew up during the Great Depression and spent the rest of his life never taking anything for granted. Throughout his career with the City of Milwaukee Sanitation Department, he was in a prime position to snatch up all sorts of leftover building materials that otherwise would have been scrapped. Later, when his son-in-law, Andy, owned and operated Custom Craft Vehicles, Richie had another opportunity to grab cast aside treasures. He was always on the lookout for deals and never passed up an opportunity to take on a new project.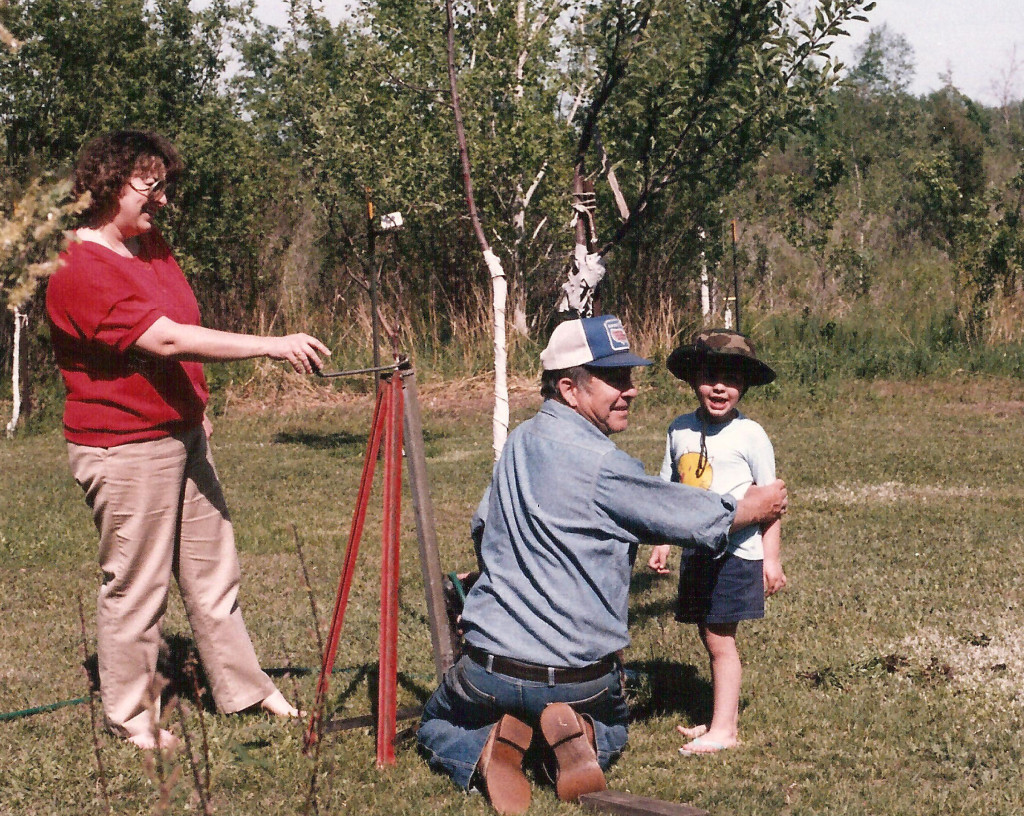 Plenty good came from his drive over the years. Grandpa built all sorts of things from the nice hardwood pieces he got from CCV. Some of the bricks he salvaged found a place in landscaping at Puckaway, his home, my aunt's house, and my parents' house. Worn-out railroad ties became garden boundaries. Richie had a knack for repairing small engines and I don't think he ever had to buy a new (or even running) lawnmower, riding or push, in his life. He had plans for everything he salvaged, he had the know-how to see those plans through, and most of what he salvaged in his lifetime ended up at Puckaway.